So uncommon is the lefty guitarist, that you can't help but be taken aback at the sight of a guitarist playing his instrument in left-hand fashion.  The fact is, however, southpaw six-stringers occupy several high spots on the list of all-time guitar greats. The 10 below rank among the best.
Tony Iommi
Quite rightly, Judas Priest's Rob Halford once introduced Tony Iommi as the man who invented the heavy metal riff. With his ever present SG, the Black Sabbath maestro established the gloomy, minor key patterns and foreboding blues-based solos that continue to define the darker side of the genre. Few guitarists have uncovered more permutations within a singular, self-imposed approach.

Jimi Hendrix
No one saw more possibilities for the electric guitar's place as rock's central instrument than Jimi Hendrix. Utilizing blues and jazz as his springboard, Hendrix pushed his instrument to places his peers could hardly have imagined. Interestingly, Carlos Santana once speculated that Hendrix's style may have been partly rooted in his Native American heritage.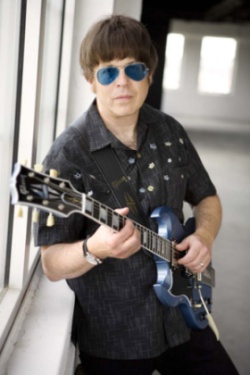 Elliot Easton
Catchy as they were, Rick Ocasek's neurotic pop songs wouldn't have been the same without Elliot Easton's economical leads and spot-on, song-serving solos. Trained at the Berklee College of Music, Easton brought a Beatles-like touch to such Cars classics as "Just What I Needed" and "My Best Friend's Girl." Fittingly, Gibson honored him with his own signature SG.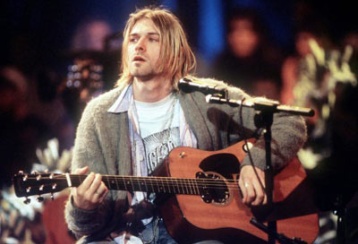 Kurt Cobain
Sometimes lost in the near-universal praise for Kurt Cobain's songwriting is the fact that the Nirvana leader was also a superb guitarist. Enchanted with both pop music and punk rock, Cobain used his instrument to express his love for both those genres. His playing during Nirvana's MTV Unplugged appearance, in particular, showed the finesse that lay just beneath his stormy exterior.

Albert King
Revered by the likes of Eric Clapton and Stevie Ray Vaughan, Albert King was the first major blues guitarist to establish a rapport with R&B and rock audiences. Recording for the Stax label in the '60s, King perfected a blues sound that was spiked with large doses of Memphis soul. In 1968 he became the first blues guitarist to play the legendary Fillmore West venue.

Sir Paul McCartney
In addition to being the most melodic bass stylist in rock history, Paul McCartney has unveiled spectacular six-string artistry on countless occasions. Acoustic classics such as "Yesterday" and "Blackbird" remain essential for aspiring guitarists who give equal weight to brilliant songwriting and impeccable technique. It's a measure of his talent that in live performance McCartney makes such material look deceptively easy.
If you want to play like Paul, check out this great article on Beginner Guitar HQ.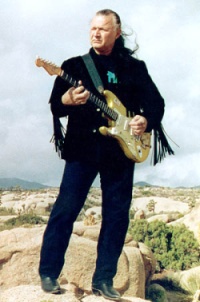 Dick Dale
As the "King of the Surf Guitar," Dick Dale exerted a profound influence on '60s groups such as the Beach Boys and Jan and Dean. No less important, his trademark single-note staccato technique had a tremendous impact on such virtuoso players as Eddie Van Halen and even Pete Townshend. Dale's use of exotic, Middle Eastern scales was daring for its time as well.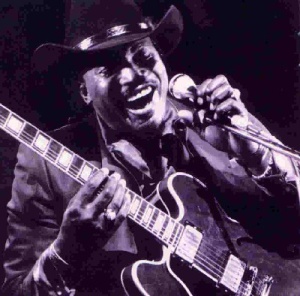 Otis Rush
Characterized by long bends and jazz-tinged arpeggios, Otis Rush's style was a vital component of what eventually became known as West Side Chicago Blues. Like Albert King, Rush played a right-hand guitar turned upside down, an approach that contributed to his distinctive sound. Echoes of his style can be heard in the likes of Buddy Guy and Luther Allison.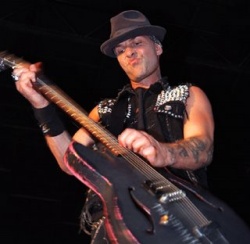 Tim Armstrong
Few hardcore punk guitarists have assimilated as many different styles as Rancid's Tim Armstrong. Taking the Ramones as his starting point, the versatile musician has incorporated ska, New Orleans music, and even hip-hop rhythms into his various side projects. Like one of his favorite bands, the Clash, Armstrong continually seeks to add texture and color to his punk-centric base.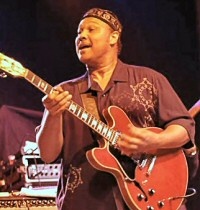 Al McKay
From 1973 till 1981, Al McKay was the driving instrumental force in the explosive funk sound of Earth, Wind & Fire. Few knew, but McKay had honed his six-string skills years earlier during a lengthy tenure with the Ike and Tina Turner Revue. His trademark rhythm style also graced albums by such disparate artists as Isaac Hayes, Sammy Davis Jr., and the Jackson Five.
If you click through the links on this post and make a purchase, we may receive a commission (at no extra cost to you). Thanks you supporting us in this way!
Click here to see our full Affiliate Disclosure